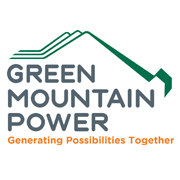 RUTLAND, VT–(Marketwire – September 21, 2012) –
"I am so pleased that we have secured the former Eastman's property, which was once a cornerstone of downtown but in recent years has weighed heavily on it," GMP President and CEO Mary Powell said. "We will create a place where customers can learn about energy, generation and the environmental impact of energy decisions, cutting-edge technologies and new customer programs. The EIC will help our customers envision a new world of energy choices.Downtown Rutland's largest empty and arguably most blighted property will become the home of Green Mountain Power's new Energy Innovation Center, a place where the company can work with other energy providers and customers to develop new customer programs and choices and learn from a collaborative approach to solving today's energy challenges.
"We expect to make the Energy Innovation Center the birthplace of innovative new ideas for the benefit of our customers across Vermont," Powell said. "This development is also a key component of the new company's facilities plan to achieve millions of dollars of savings for customers. In restructuring the number and use of its facilities the company will achieve customer-focused fast and efficient operations, as well as reduce the overall square footage consumed for operations."
Powell said the EIC will be the focal point of GMP's renewable energy development, including efforts to make Rutland the solar capital of the northeast, and an information resource for customers.
Powell, who was joined by Mayor Christopher Louras and local business and community leaders as she made the announcement, said the purchase followed consideration of numerous other properties, and extended negotiations.
Louras, who headed a city panel that provided input on the site selection earlier this summer, welcomed the news. "When I think of the challenges facing downtown Rutland, this building is at the top of the list," Louras said. "It has been in serious decline for years. The EIC will be a fantastic addition to downtown, and will replace a blighted liability with an asset, a building that mixes historic charm and modern thinking. I could not be happier for the city, or for the rest of downtown's business owners."
Work has already begun with NBF Architects, a Rutland firm that played a key role in the restoration of the Paramount Theatre. The building will include office space, displays and interactive educational opportunities. The roof will include a heat pump system and solar, and will be accessible for tours. The company expects to finalize architectural work shortly before going out to bid for construction, with hopes of being in the new facility next fall.
Steve Costello, GMP's vice president for generation and energy innovation, said the building and location was the clear choice after looking at myriad options. "The Eastman building has enough space for staff, customer education and potential co-location of partners interested in helping our customers make the most of their energy dollars," Costello said. "Our analysis shows this site to be the least-cost option, and it will serve us and our customers extremely well."
EIC staff will move into temporary space in Rutland's Opera House in November, pending completion of the Eastman restoration. "We want to get the team all in one place to help quickly facilitate development of new customer programs and renewable projects," Powell said.
About Green Mountain Power
Green Mountain Power (www.greenmountainpower.com) transmits, distributes and sells electricity in the state of Vermont. The company, which serves more than 250,000 customers, has set its vision to be the best small utility in America.